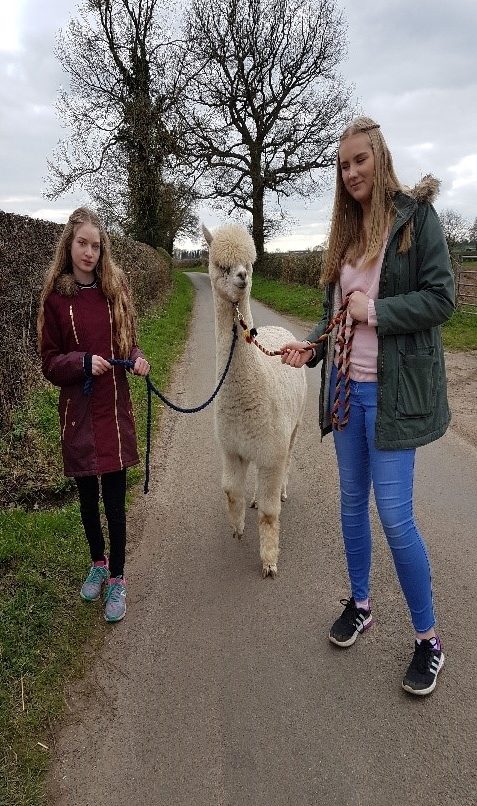 As part of our Key Stage 3 social and moral development, pupils from Greenfields Academy have visited The Phoenix Children's Trust Foundation.
During their visit, pupils were able to pet the horses and groom Shetland ponies. They saw some little lambs and pupils were able to feed them, which they were extremely happy about, especially with the baby lamb "Clover".
Pupils enjoyed taking the reins of "Daisy" and "Miriam" the Alpacas on a walk. With a mischievous Daisy, Logan Austin and William Haddow worked well together in keeping control and keeping Daisy calm.
During their tour, pupils were able to see the education hut, which is used to provide a holistic environment for children with special educational needs. This offers therapeutic activities in arts and crafts, agriculture and the environment. Pupils also saw some English and Scandinavian reindeer!
The day was enjoyable for all and the pupils were a huge credit to the school in displaying impeccable behaviour and good manners throughout the trip.