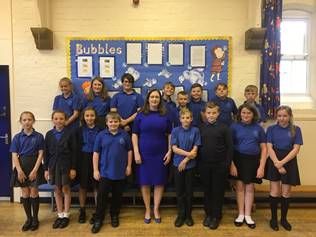 Pupils from Caythorpe Primary school welcomed Dr Caroline Johnson MP to the school at the start of term, engaging with the MP for Sleaford and North Hykeham with no less than 38 questions!
On her arrival, Dr Johnson was greeted by the Head of School, Mrs Katie Brockington, before being taken on a tour of the school by two Year 6 pupils, Edie and Dylan.
Following interaction with school staff, Dr Johnson joined a question and answer session in the main school hall, with Year 6 pupils proclaiming their interest in politics, particularly the hot topic of Brexit.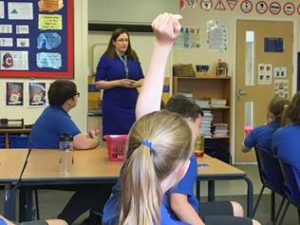 Questions included:
How do you feel about Brexit?
Do you think we should leave with a no-deal or hold a second referendum?
What do you think will happen if there's a no-deal Brexit?
What's it like being an MP?
Do you prefer being a doctor or an MP?
Do you have friends in different parties?
What is the greatest thing you have achieved since being a Member of Parliament?
The visit followed a letter from Dr Johnson at the beginning of the year, congratulating the school on their record SATs results in 2017-18.
Mrs Brockington explained, "It was a fantastic opportunity for the children to find out what life is like as a politician, and to ask a range of well thought out questions."