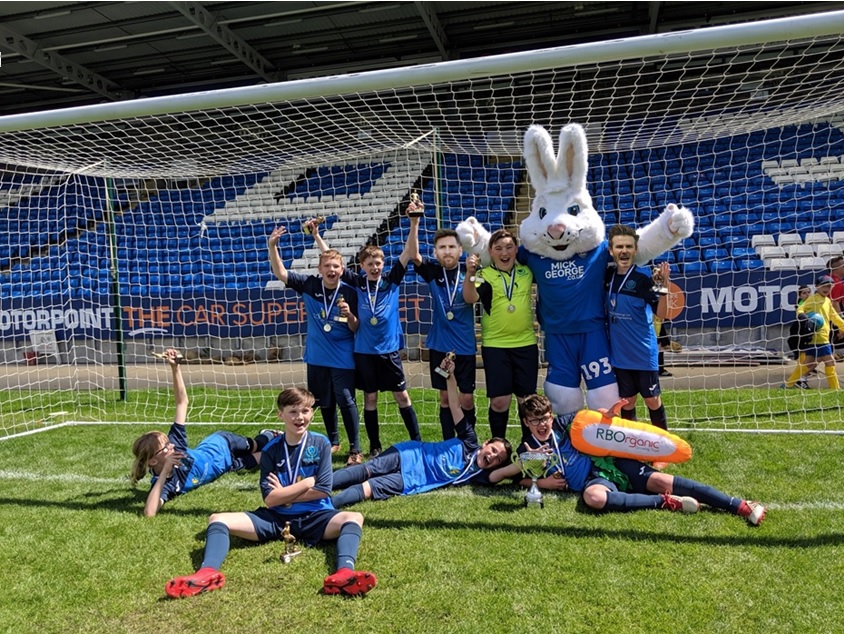 Pupils from both The Priory and The Garth had a fantastic day out as they took to the Peterborough United pitch to take part in the SEN Mini Soccer Festival before half-term.
The tournament consisted of five local SEN schools who each played four games at the ABAX stadium. A fun-filled day was enjoyed by every pupil with excellent sportsmanship on display during each game.
The Priory ran out as champions and lifted the trophy after winning three and drawing one of their four matches! Their achievements were celebrated with a whole school assembly, whilst pupils from The Garth returned to school with their medals proudly displayed around their necks.
Will Munton, Behaviour Mentor at The Priory, explained: "The team, consisting of nine pupils from Years 7, 8 and 9, showed incredible sportsmanship and conducted themselves in a way that everyone, across not only The Priory School, but the entirety of C.I.T Academies should be really proud of. Although we enjoyed winning, participation really was the winner as it was clear all five schools involved had a fantastic day." 
Both schools would like to thank Grade A Recruitment for organising and funding the entire day.