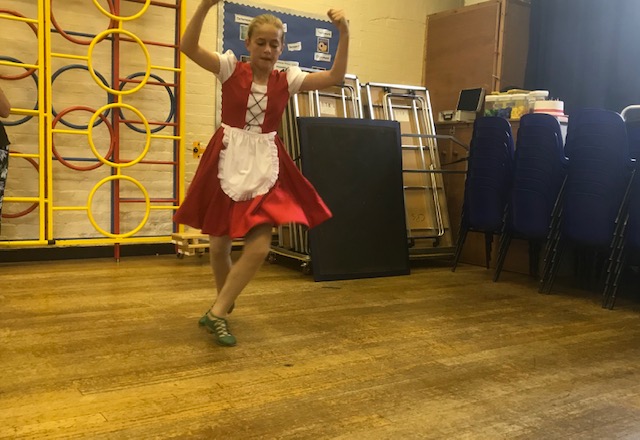 Pupils at Caythorpe Primary School were stunned when they watched their Year 6 peer Marith showcase her Highland dancing talents during assembly.
Highland dancing is a style of competitive solo dancing developed in the Scottish Highlands during the 19th Century. It was created from the Gaelic folk dance repertoire and is commonplace in many public Scottish events, such as the Highland Games.
It was on a visit to Scotland to see her Gran three years ago that Marith first came across Highland dancing during the Games itself. Then 8, Marith asked her Mum if she could try Highland dancing at home and managed to find a training centre in Lincolnshire.
Since then, Marith has already progressed to Intermediate level with Premier level on the horizon. She trains extremely hard twice per week, once in North Hykeham and once with her coach via FaceTime.
Still only 11, one of Marith's future ambitions is to go to University in Scotland so she can continue to do her Highland dancing.