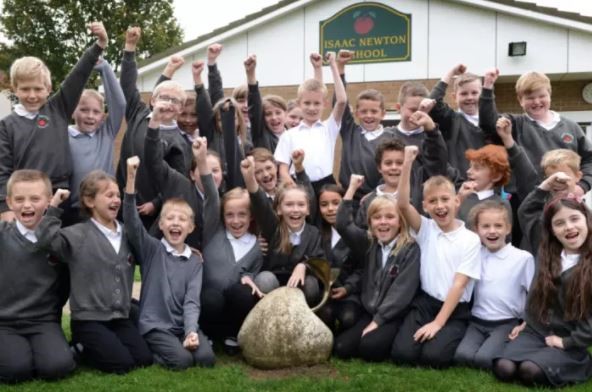 C.I.T. grows from three to ten schools in three years
Brief History
C.I.T. Academies was formed in 2014, the founding schools were a primary school and two special needs schools in Grantham.  The Trust was formed to ensure the values of Trust, Respect, Outstanding Provision and Personalised Learning remained at the heart of the organisation.
Growth
Since 2014 C.I.T. has been joined by seven other schools. The Trust supports and challenges its schools to have an ethos and drive to achieve educational excellence, through a child-centred approach, where each individual's care, wellbeing and developmental needs come first.
The CEO and Trustees feel passionately about education for the next generation.
Peter Bell, CEO, said: "C.I.T. strives to be inclusive and to offer a personalised learning experience for all. This drive for excellence has been recognised in four schools within the Trust being graded Outstanding by Ofsted.
These achievements are driven by a highly dedicated and motivated staff, and a trusting partnership with parents, pupils and the local community.  The Trust also ensures all schools are funded correctly, the efficient financial management to resource effectively, the monitoring of how the schools are performing, along with high levels of support and challenge."
Schools within the Trust are:
Isaac Newton Primary School, Grantham
GANF – Ambergate Sports College, Grantham
GANF – Sandon School, Grantham
The Priory School, Spalding
The Garth School, Spalding
The John Fielding Special School, Boston
Woodlands Academy, Spilsby
Poplar Farm Primary School, Grantham
Caythorpe Primary School, Grantham
Chapel St Leonards Primary School, Skegness
LEARN Teaching School Alliance, Lincolnshire
Future
The growth of the Trust has benefited each school through the ability to attract and retain the best staff to a growing organisation. The economies of scale has enabled staffing levels and resourcing to remain higher than if the schools were on their own in these troubled economic times. Through the sharing of good practice across the Trust and utilising the expertise of LEARN Teaching School Alliance, the Trust ensures that staff continue to develop to meet the needs of pupils.