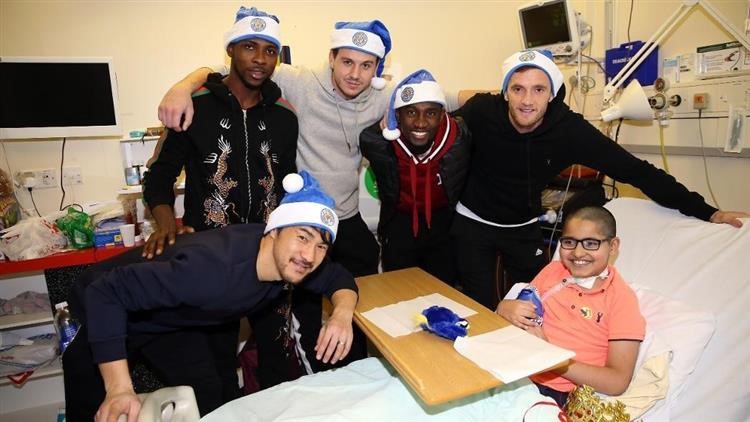 Sandon School pupil Mustafa, spent 10 days in Leicester Royal Infirmary in December where he was being treated for a severe chest infection. He was thrilled when players from his favourite team – Leicester City Football Club, visited the hospital to hand out Christmas presents to sick children.
Leicester City's Shinji Okazaki and four of his team mates dished out presents to celebrate the festive period.
Mustafa, who moved to Grantham from Leicester six months ago with his family, has spent most of his life in and out of hospital after being diagnosed with acute disseminated encephalomyelitis (ADEM), a rare inflammatory condition that affects the brain and spinal cord, when he was just two years old. He now relies on a tracheotomy.
Dad, Fawad Ashraf, a dentist and partner at the Maltings Dental Practice, Grantham, said: "We thought we were going to lose him at the beginning but he pulled through. He is often in hospital, especially around Christmas time as his chest infections can make him really poorly. He has been through more in his young life than most adults have but despite everything, he always has a big smile on his face.
"He is a cheeky little monkey and always laughing and joking. He is the eldest of four and is always making his young siblings laugh. He truly is our little solider."
Mustafa added: "The players were all very down to earth and spent some time with me. They even gave me a gift. We all had a really good time."
[Photo courtesy of Leicester City Football Club]