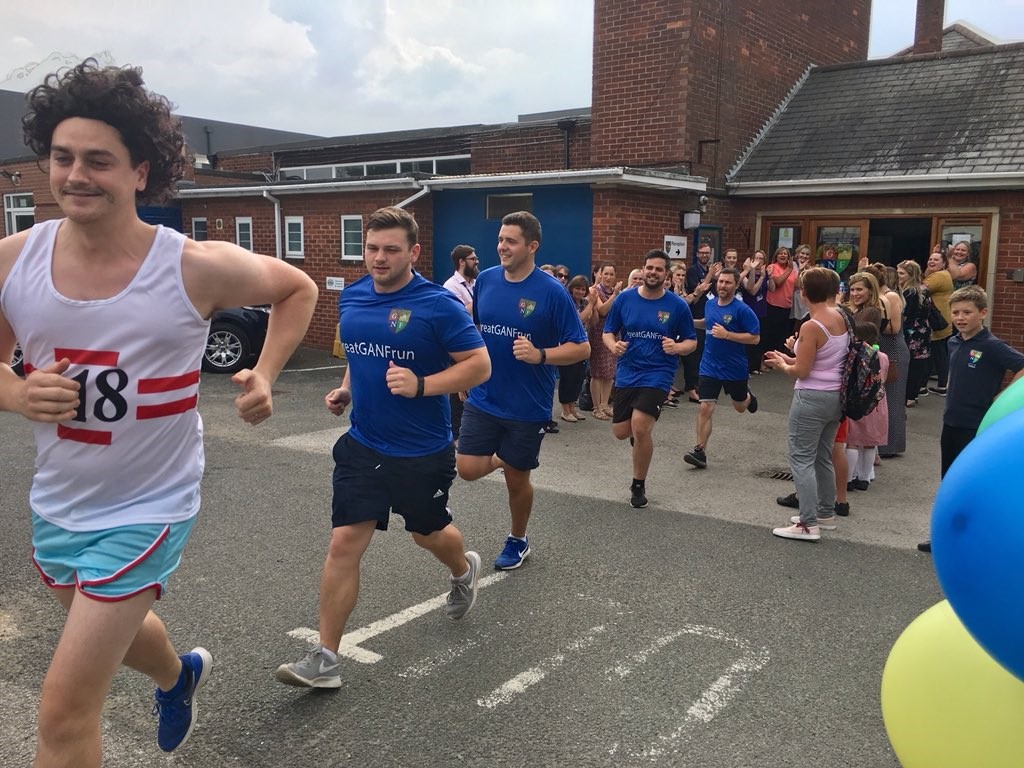 Teachers relay run over 120miles in less than 24 hours to raise money for their pupils!
GANF staff organised an epic fundraiser challenge over the weekend to raise money for an outdoor amphitheatre for their pupils.
James Ellis – Headteacher, Ashley Caress – Deputy Headteacher, Richard Butterworth – Teacher, Matt Page – Instructor, Toby Ellis – Instructor, Joe Bogumsky – Enrichment Co-ordinator, and Darren Wilson – Financial Analyst, completed the #greatGANFrun – a relay-run of 120 miles in 24 hours, across Lincolnshire!
They all felt passionately about a project at the Forest School. The pupils have created a make shift stage so they can perform in the outdoors to an audience. This has proved very successful and is helping immensely with pupil self-esteem and well-being, but they needed to raise £2,000 to install a safer, sturdier, stage and seating area for the pupils.
THE CHALLENGE
James, Ash, Richard, Matt, Toby, Joe and Darren began their 24hour Relay-Run on Friday 20th July at 4.10pm from Ambergate Sports College in Grantham, Lincs.  The relay then took them over 120 miles across Lincolnshire, running from school to school within the Trust, throughout the night.  From Grantham, the boys ran to Caythorpe, Spilsby, Boston, Spalding, and back to Grantham.  Arriving back in Grantham at 3.20pm – well within their goal of 24 hours!
During these times of austerity, they all believe strongly in providing over and above the national curriculum for their pupils, so GANF Schools created the #greatGANFrun challenge to raise invaluable funds to install a new mini amphitheatre for the children.
The challenge was followed throughout by Lincs FM and BBC Radio Lincolnshire, and BBC East Midlands Today came down to the finish line to welcome them home, along with pupils, parents and other staff members!
The GANF team raised £2,085 during their challenge and donations are still open, if you would like to sponsor them please use this link:
https://mydonate.bt.com/fundraisers/thegreatganfrun
James Ellis, Headteacher at Ambergate Sports College, said, "We have been blown away by the level of support from everyone who followed us.  It gave us a huge incentive to keep going through some very tough moments.  We never imagined we would return to Ambergate and have such a fantastic welcome home – thank you so much to everyone who came to support us at the finish line.
"We are unbelievably proud to work for such fantastic schools and for the school to get the level of coverage it did was incredible.  We hope to begin installation of the mini amphitheatre for the children, across the summer holidays."