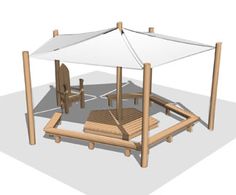 Isaac Newton Primary School is bidding to bag a cash boost from the Tesco Bags of Help initiative.
Tesco teamed up with Groundwork to launch its community funding scheme, which sees grants of up to £4,000, up to £2,000 and £1,000 raised from carrier bag sales in Tesco stores awarded to local community projects.
Three groups in every Tesco region have been shortlisted to receive the cash award and shoppers are being invited to head along to Tesco stores to vote for who they think should take away the top grant.
Isaac Newton Primary School is one of the groups on the shortlist. Their project:"Into the Wild"
It can be very difficult for working parents to find the time or energy to engage in active play with their children. Patterns of active or inactive behaviours begin to form during infancy and early television viewing habits carry over to preschool and beyond. Inactive behaviour can also contribute to obesity later in life. The message is clear, children need to get up and move.
While running and jumping on playground equipment keeps children moving, exposure to plant and animal life has great rewards. The cognitive benefits of sustained outdoor play in plant rich environments spill over into the classroom, providing children with increased attention after they go back inside.
At Isaac Newton Primary School, we have a fantastic unused space on site that needs an injection of creative thinking and funding to turn it into an exciting, new and natural, outdoor learning area for the children.
We would like to install a nature area, to include bird feeding stations, two bird hides, Buddleja planting to entice Butterfly's, and log piles and bug hotels to entice wildlife. The children can then study the natural wild life around them, instead of googling it on the internet inside the classroom.
In addition we would like to build a safer, new outdoor classroom area (with canopy) for all weather usage. The children can then remain outdoors throughout their entire lesson.
We also intend to install wooden sleeper planters creating a 'Sensory Garden' for the children to enjoy, smell, see, and learn about different plants, flowers and herbs.
These new and exciting extracurricular activities will also complement our curriculum, covering subjects such as Science, Maths, Art and History.
Paul Hill, Executive Head Teacher, said:
"We are very lucky to have an area on the school site that we can use for outdoor learning. We have created the current facilities as best we can, but now need a funding injection to improve the area and make it more wild life friendly, so that the children can study outdoors. Please vote for us if you can".
Voting is open in all Tesco stores throughout January and February. Customers will cast their vote using a token given to them at the check-out in store each time they shop.
Tesco's Bags of Help project has already delivered over £40 million to 9,700 projects up and down the UK. Tesco customers get the chance to vote for three different groups every time they shop. Every other month, when votes are collected, three groups in each of Tesco's regions will be awarded funding.
Alec Brown, Head of Community at Tesco, said:
"We are absolutely delighted to open the voting for January and February. There are some fantastic projects on the shortlists and we can't wait to see these come to life in hundreds of communities."
Groundwork's National Chief Executive, Graham Duxbury, said:
"We've been thrilled to see the diversity of projects that have applied for funding, ranging from outdoor classrooms, sports facilities, community gardens, play areas and everything in between. We're looking forward to learning the results of the customer vote and then supporting each group to bring their project to life."
Funding is available to community groups and charities looking to fund local projects that bring benefits to communities. Anyone can nominate a project and organisations can apply online. To find out more visit www.tesco.com/bagsofhelp.