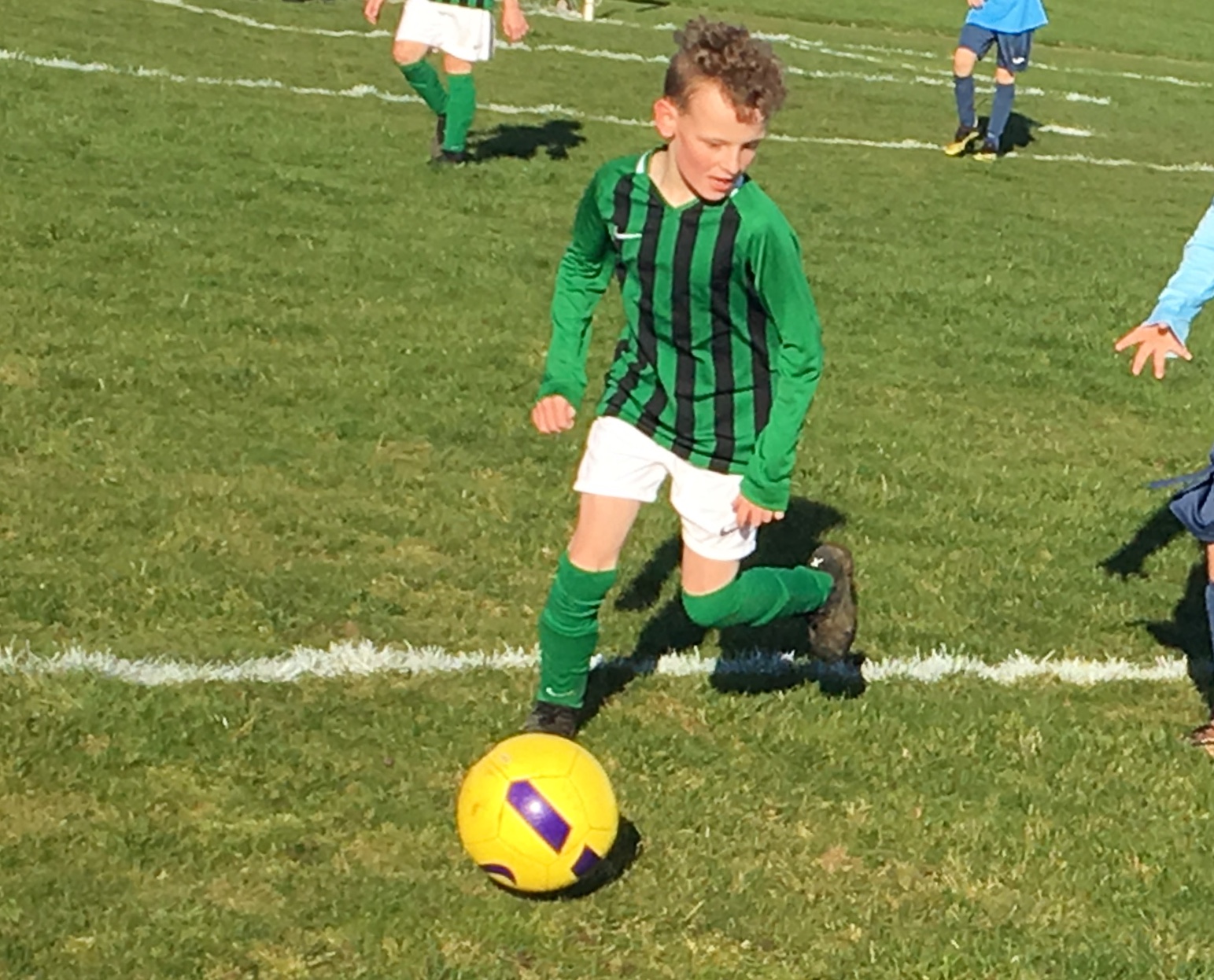 The frost thawed away on what turned out to be a warm February afternoon as Greenfields Academy and Ambergate Sports College played out another enticing contest of football.
The home side bounced back from going a goal behind to win the contest in the final third, just as Ambergate's older peers had done in the same fixture a week ago.
It was a tight start to the game with possession bogged down in midfield between the two sets of Key Stage 2 and Key Stage 3 players. As each side started to sniff opportunities at either end of the pitch, both teams created chances but fine goalkeeping from the two shot-stoppers ensured the tie remained goalless at the break.
The second third really started to open up, Ambergate opting for an array of long range shots, whilst Greenfields were only thwarted by last-ditch defending on a couple of occasions.
A tactical adjustment almost saw Ambergate break the deadlock first, the crossbar pummelled as the away side broke clear.
Greenfields started to turn the screw with a prolonged spell of possession and pressure but the visitors eventually netted the opener as a fine sweeping move was converted.
Despite going a goal behind, the home side oozed class in attack and almost responded immediately as a headed knock down was volleyed towards goal, only kept out by safe hands in the Ambergate goal.
Eventually, Greenfields were to get their reward, stealing possession from an Ambergate throw before a weaving run concluded with the ball nestling in the bottom corner.
0-0 after the first third, 1-1 following the second, the scores aligned with the combined Key Stage 3 and Key Stage 4 contest just a week ago – there was to be more drama in the final third of this instalment.
An early goal gave Greenfields the advantage and they almost sealed victory midway through the period, kept out by a fine double save. But Ambergate went close to drawing level just moments later, a direct move resulting in the goalkeeper being rounded, only for excellent recovery defending to keep the ball out.
As Ambergate continued to push forward, Greenfields proved clinical on the break and another fast counter-attack saw the ball buried in the bottom corner to give Greenfields victory this time around.
Both sides once again did their respective managers proud, ensuring a tied aggregate score of 6-6 over the last week.