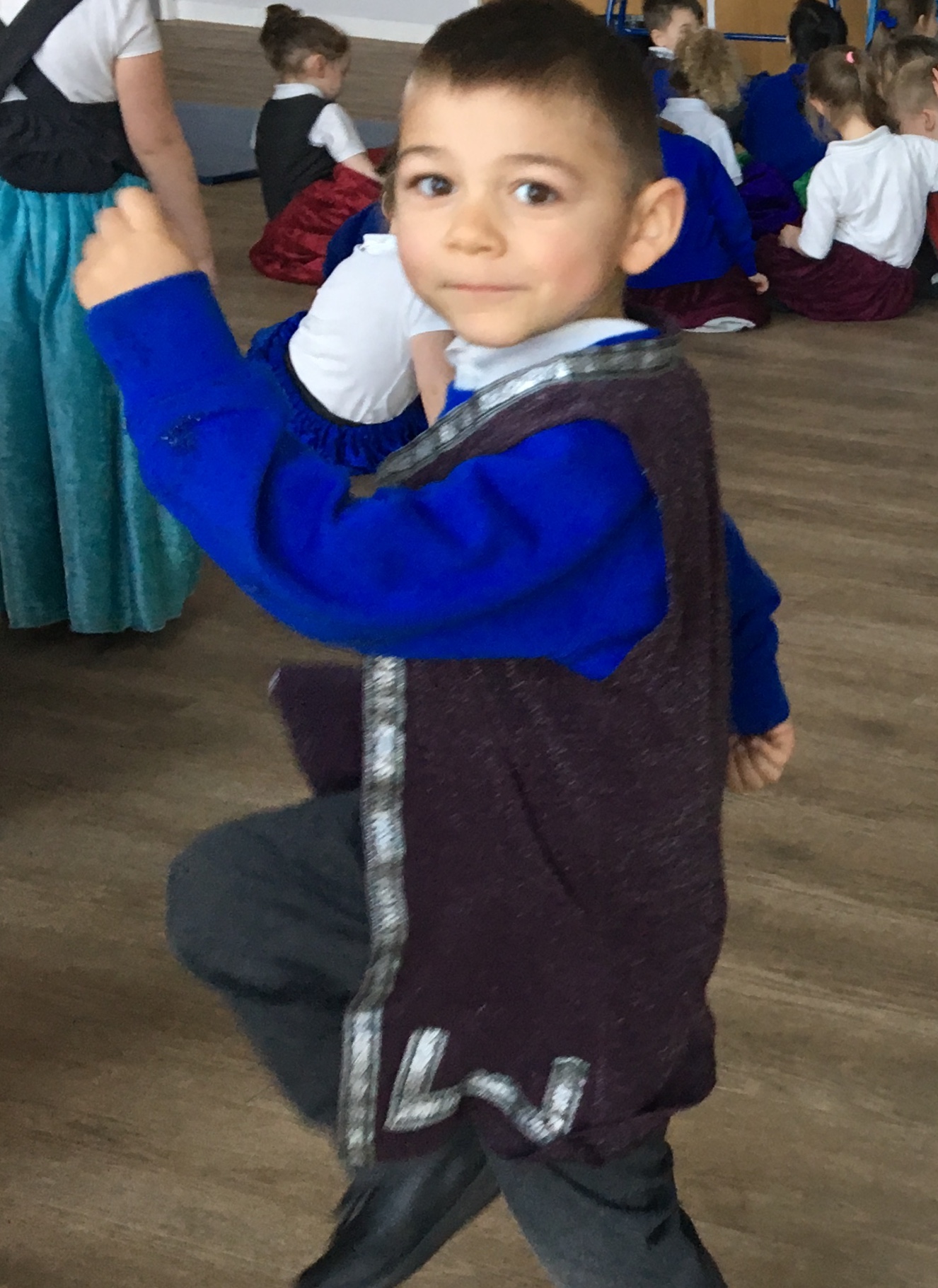 Poplar Farm pupils welcomed Nottingham-based theatrical group, Partake History, to school as they immersed themselves into the topic of The Great Fire of London with a practical exploration of the infamous event that took place over 350 years ago.
With more than three decades teaching and performing experience, Partake History co-founder, Steven Adby, led workshops for the Reception and Year 1 classes throughout the day in the school hall. Every pupil wore a costume whilst important roles such as King Charles II and Thomas Farriner were created to bring the story to life.
Steven took the group back in time to 1666, exploring the era before the plague struck with pupils taking the roles of rats and fleas! Thomas Farriner was then introduced, the baker who famously fell asleep whilst working.
Pupils created the path of the fire with ribbons before exploring how firefighters attempted to put out the rapidly spreading fire. As the flames continued to spread, pupils then pretended to row away from the burning city of London!
Squeezing the famous story into a one hour session, Steven ensured there was time for the pupils to experience how the fire was eventually stopped, burning out the plague in the process.
One pupil commented: "I had great fun. I really liked making the flames with the ribbons – it was like we were at Pudding Lane!" 
You can read more about Partake History workshops via www.partakehistory.com