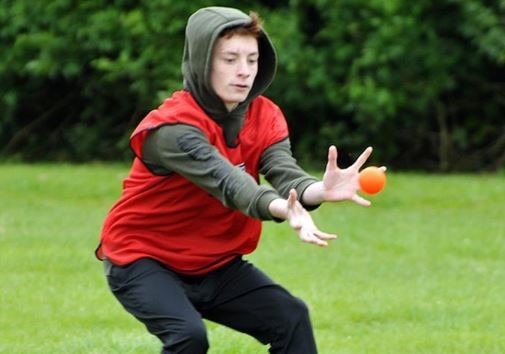 Teams from the Priory and Garth schools were on form for the third annual Spalding Special Schools Cricket Day.
Alan Porter, who was until recently, the chairman of The Cricket Society Trust, created the day so that youngsters could gain the perfect introduction to the sport.
The honours on the day went to The Priory School Team, who will now face Peterborough in a regional final to be held on July 3rd.
Alan Porter watched the day unfold, keeping an expert eye on play, and said a highlight was a glorious boundary.
"A girl just clunked it and it went for six," said Alan, "One boy actually turned up at school the following day still wearing his medal!", he added, "The Priory School won – they won last year too so get to keep the shield."
Alan says the pupils have improved year on year, and they are really getting into the sport.
He said: "It gets them exercising and they use their brain a little bit and they just enjoy it. They are very appreciative of what you do for them."
Alan has been a life-long devotee of cricket and although he's stepped down as chairman of The Cricket Society Trust he remains a trustee of the body.
[Photograph's courtesy of Spalding Today]