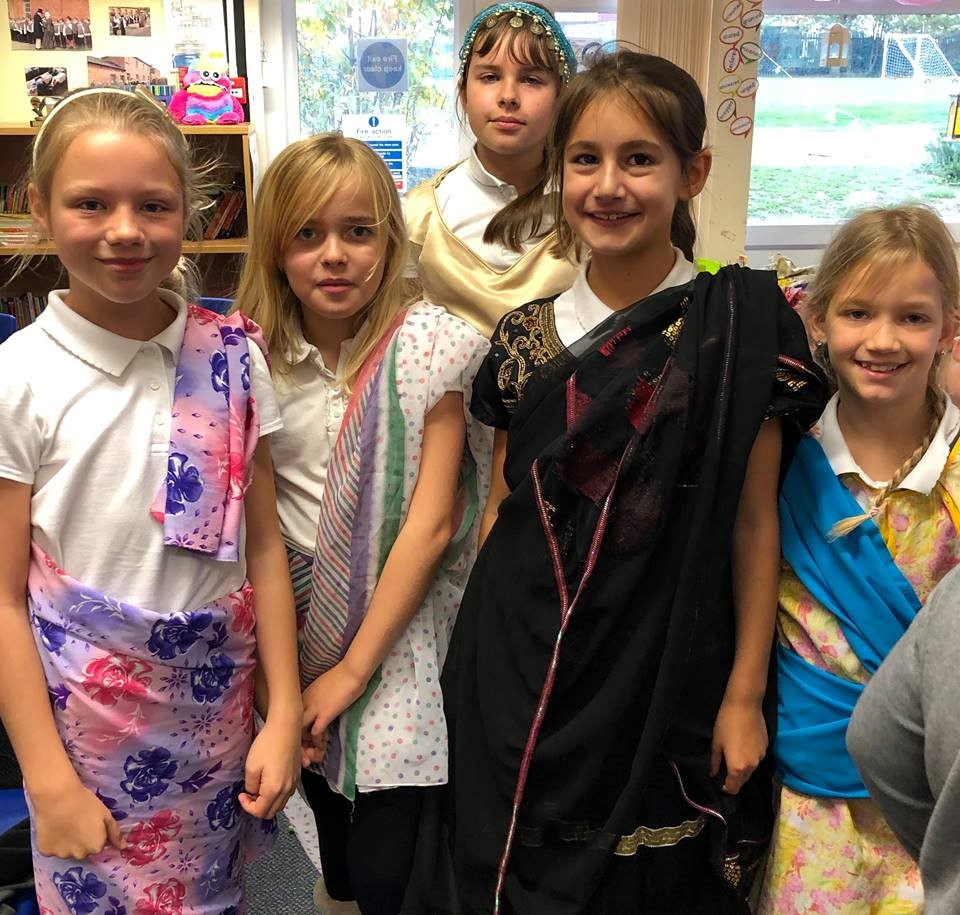 Every pupil at Isaac Newton Primary School took part in Diwali Day at the start of the month, enjoying a range of activities as they learnt about the cultural celebration.
Diwali is the Hindu 'festival of lights', an annual event that symbolises the spiritual victory of light over darkness and good over evil. It is observed by several religions and is celebrated across the globe.
Pupils and staff experienced Indian dancing to symbolise the various dance events and fairs that take place during Diwali. They also drew Rangoli patterns which are colourful designs made on the floor outside a house to welcome guests. At Diwali, the patterns are used to encourage the goddess Lakshmi to enter houses as she is believed to fill homes with a protective spirit.
Finger puppets were then utilised to retell the story of Rama and Sita, a famous Hindu narrative where the former rescues the latter from a demon King Ravana. Pupils were also given the opportunity to make chocolate ladoo, a notorious Indian dessert.
Sara Pask, Assistant Headteacher, commented: "At Isaac Newton school we immerse ourselves in an enriched curriculum that enthuses the pupils to learn. The children had a fantastic day when we celebrated Diwali Day and learnt about how it is celebrated around the world."