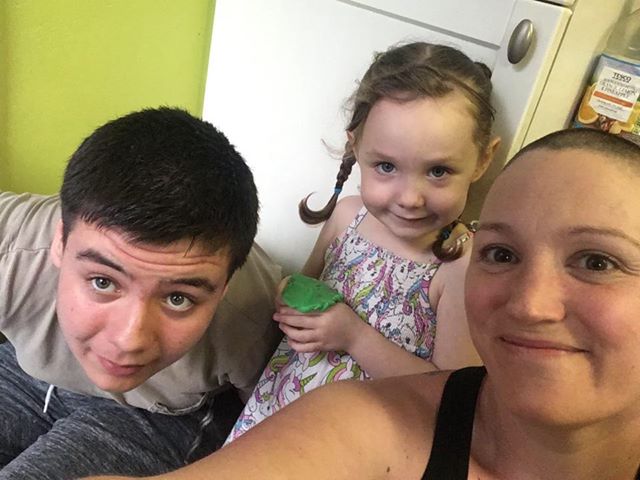 Members of the general public up and down the country are coming up with inventive ways to keep themselves and their families occupied during the lockdown period, none more so than Cat Henderson, a parent of a pupil from The John Fielding Special School.
With the school preparing to move to a new site in Boston in Autumn 2021, renaming to Boston Endeavour Academy and extending provision for severe learning difficulties to pupils with 'all needs', staff are excited at the prospect of installing a sensory courtyard at their new setting.
Cat decided that the lockdown period would be the perfect opportunity to raise funds for the sensory area.
Handing the scissors and clippers to her children, Cat streamed the shave live from her garden, raising over £800 in the process! You can see the action on The John Fielding Special School Facebook page.
Richard Gamman, Headteacher of The John Fielding Special School, commented: "It is really exciting to have something to look forward to at such a difficult time for so many people.  As a school, we are really looking forward to moving to our brand new school, Boston Endeavour Academy, next year. 
Cat's sponsored head-shave really lifted our spirits and the money she has raised will go a long way to make our sensory courtyard a really fabulous resource for the children to enjoy.  We are so grateful to her and everyone who supported her."
In her live video stream, Cat said how grateful she was to all of the staff at John Fielding for the support they give to her son, Jake, and she was really pleased with the amount raised to provide a great resource for the new school.