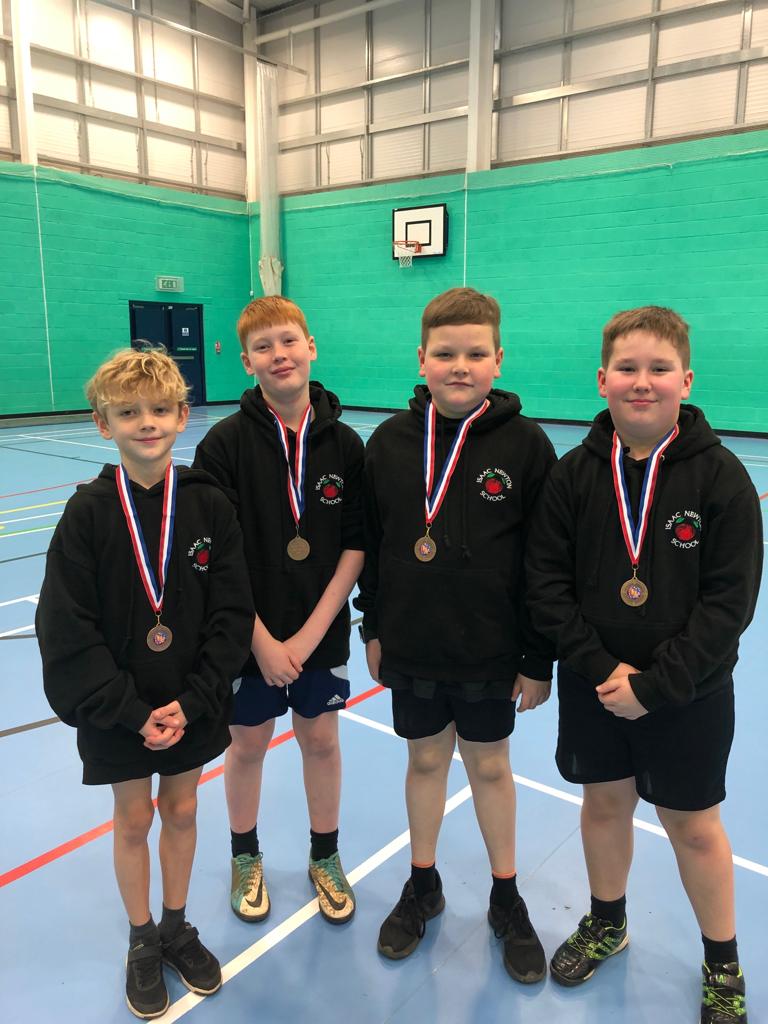 Isaac Newton Primary School started the new term in style as a team of Key Stage 2 pupils won bronze medals in the New Age Kurling Grantham and District competition at Grantham Meres Leisure Centre.
New Age Kurling is a form of the original curling sport, traditionally played on ice. Teams take it in turns to deliver four 'stones' from one end to another but this time on a flat, indoor surface. Scoring is determined by the number of stones closest to the centre of the target with a series of ends constituting a match.
The team of four pupils played really well, winning five games, drawing one and narrowly losing another.
Ellie Atter, PE Lead at Isaac Newton Primary School, commented: "The team played fantastically well together, improving with each game they played. A relatively new sport to them all, their commitment to the practice and the competition was incredible.
They supported and encouraged each other with each stone they shot. Their sportsmanship is to be commended and they were a real credit to Isaac Newton Primary School. Well done boys, a very well-deserved Bronze Medal!"