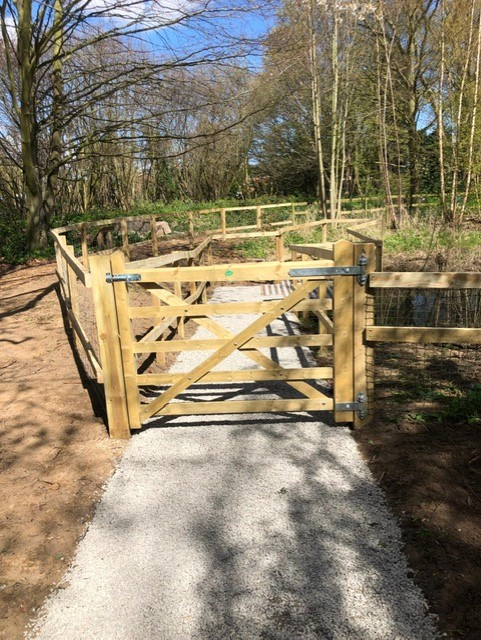 The Priory School received a funding donation from The Nineveh Charitable Trust in November last year. The funding has allowed for essential improvements to be carried out within our Forest School, specifically the pond area.
With pupil numbers growing at the school, we now have 23 pupils on roll across the federation who use wheelchairs and parts of the Forest School are not fully accessible to them. The Priory's ambition is to ensure that this priceless aspect of the curriculum is fully inclusive.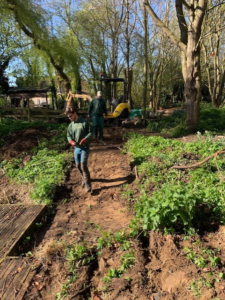 Matthew Bloodworth-Flatt, Headteacher, said:
"We found a local landscaping firm, NJ Pacey, to complete the works. They were fantastic and allowed some of our pupils to be involved. We now have completed pathways around the woodland area and a wonderful wheelchair friendly pond dipping jetty. 
As coincidence would have it, one of the team from NJ Pacey is a former pupil of The Priory School, Jacob Crowson. It was great to see him again and for him to work with the current pupils from the school, showing them first-hand what they can achieve post school."
The £4,000 received from The Nineveh Trust has allowed for the following improvements to the school's Forest School facility:
Extensions to the pathways within the woodland to provide wheelchair access to ALL areas.
Installation of a ramped pathway to the pond-dipping jetty.
Installation of a safety gate to the pond area.
Installation of safety railings along the jetty.
Creation of wheelchair height planters and work stations (for potting).