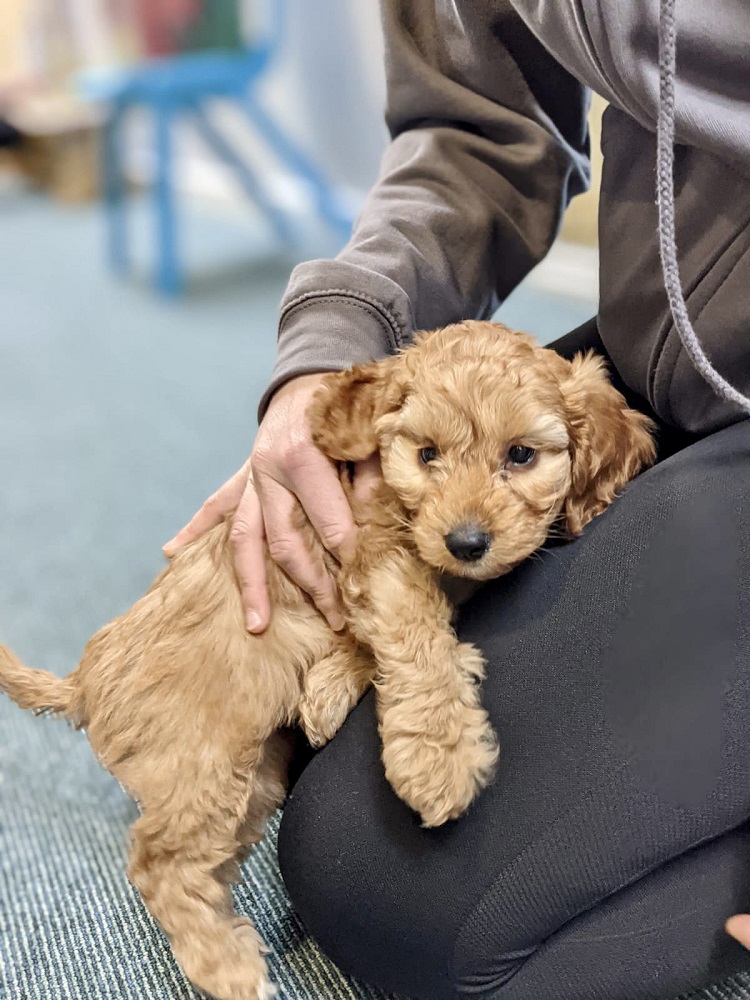 On the 19th April, something very exciting was happening at Poplar Farm Primary School – the arrival of their very own school dog!
Poplar welcomed Lola, a Cockapoo puppy, and just 3 weeks on, they are already seeing the benefits.
Pet Therapy is widely accepted as a powerful aid to communication and motivation. Research has shown that companion dogs can improve the well-being of children reducing their anxiety levels by making the school environment happier and a more enjoyable place to be.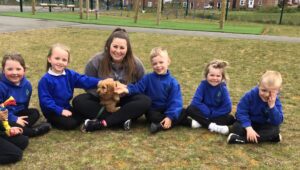 Kate Hodson, Headteacher, said:
"Lola has been supporting Y1 and Y2 topics which are centred around life cycles and animals. Part of the KS1 curriculum is understanding the needs of animals and humans. Therefore, Lola has made learning more meaningful for the children.
She has also supported some pupils who struggle socially and emotionally. If they are worried about the school day ahead, Lola will walk into school with them, this is relieving anxiety."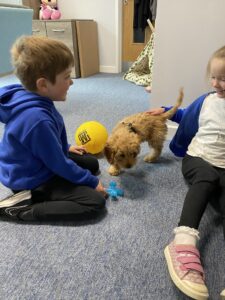 Poplar Farm School also use the Nuffield Early Language Intervention (NELI), to support children with their understanding of the English language. Children with English as an additional language can sometimes lack confidence. The school have seen a change in behaviour since Lola joined the NELI sessions, with children engaging more with their teacher and their peers.
Kate added, "Children can benefit educationally and emotionally; a dog can motivate and encourage their participation, increasing their understanding of responsibility, develop empathy and nurturing skills to improve behaviour and self-esteem. 
We are thrilled to have Lola, she is a hugely welcomed edition to our inspiring school."
[Pictured above: Teaching Assistant Katie Hunt, with Lola and pupils from the school]