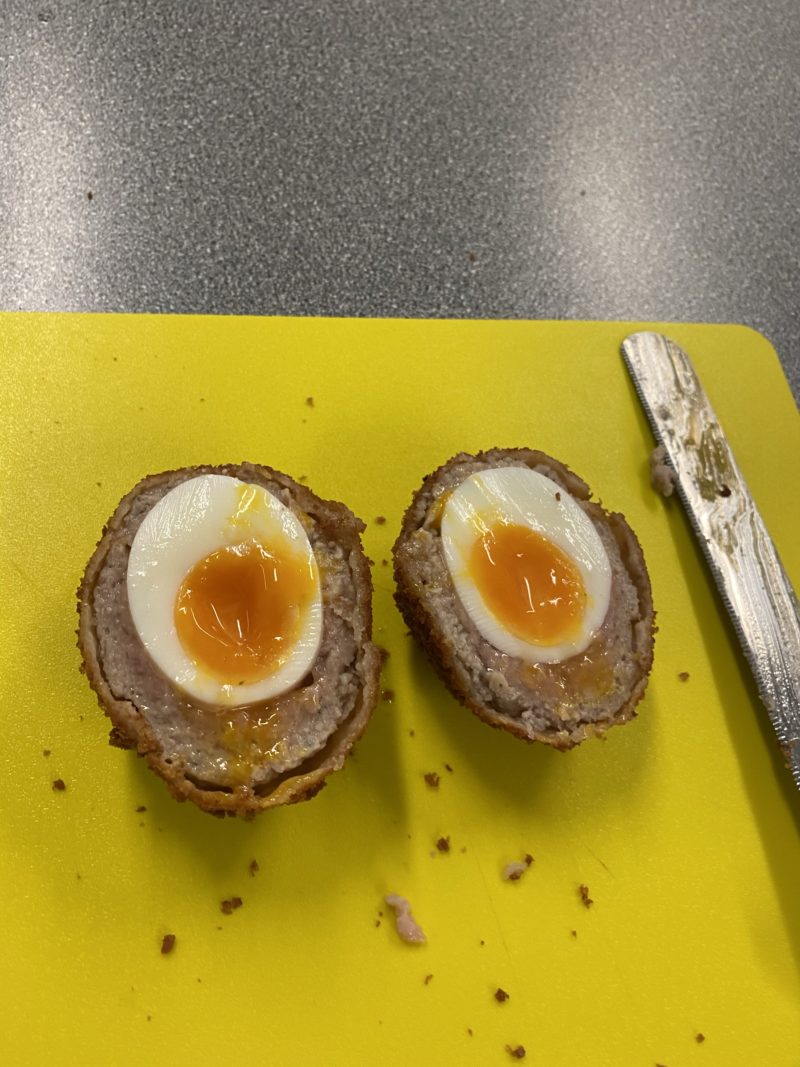 Key Stage 3 pupils at Woodlands Academy have started a new course created by Food Technology Teacher, Mr Taylor, allowing them to explore an overview of the 'Aspects of Catering.'
The focus this term has been on desserts and a lot of classics made an appearance including scones, carrot cake, strawberry shortcake and jam roly-poly – 'I'm A Celebrity Get Me Out Of Here' star, Harry Redknapp, is more than welcome to taste our take on his infamous favourite dessert!
Key Stage 4 have taken such classics and stretched their knowledge and ability, researching different ways to make the desserts. They even made custard to go with their creations.
The pupils from Year 10 and 11 have also shown an interest in creating meat dishes, making scotch eggs and replicating 'KFC' – a hit for both staff and pupils as the smell of fried chicken made its way down the corridors of the school.