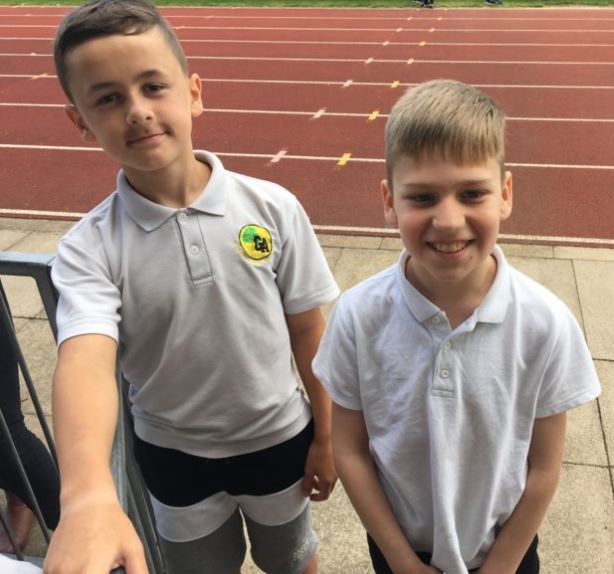 Pupils from Greenfields Academy enjoyed a fantastic afternoon at South Kesteven Sports Stadium when they took part with eleven local schools in the Grantham District Athletics Championships.
Under the incredible surroundings at the home of Grantham Town Football Club, Greenfields were part of Pool A, meaning that all of their events took place in front of the main stand.
Before the afternoon of races, teacher Mr Rush took the pupils through their paces as they tried to recreate the competitive environment on the school field. And despite a large crowd of fellow athletes, school staff and parents, the Greenfields pupils did themselves extremely proud.
With pupils taking part in the 70metre flat sprint, hoop race, bean bag run and relay races, Greenfields enjoyed particular success in the Year 5 and 6 sprint when Ashton made it through to the final – eventually finishing fourth overall.
Ashton explained, "I was really happy with finishing third in my heat and making it to the final. I had a great time and would love to do events like this again." 
The good news for Greenfields' pupils is that they are set to take part in a number of competitions to conclude this academic year before taking their sporting opportunities into next year. Watch this space for some future athletic stars!