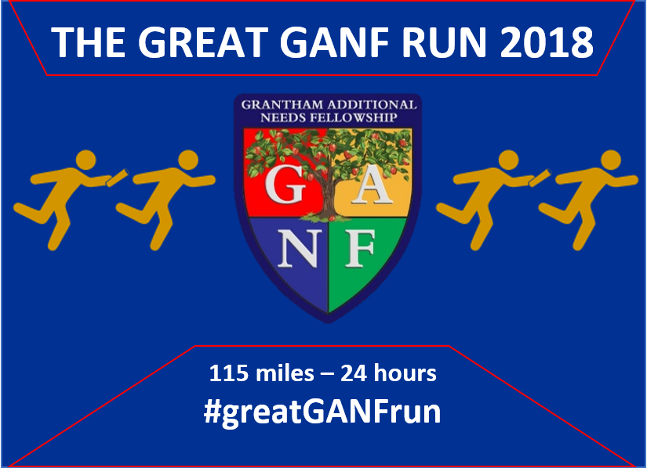 GANF Schools have organised a big fundraiser to raise money for an outdoor amphitheatre for their pupils.
James Ellis – Headteacher, Ashley Caress – Deputy Head, Richard Butterworth – Teacher, Matt Page – Instructor, Toby Ellis – Instructor, and Darren Wilson – Financial Analyst, are attempting "The Great GANF Run" – a relay-run of 120 miles in 24 hours, across Lincolnshire!
They all felt passionately about a project at the Forest School. The pupils have created a make shift stage so they can perform in the outdoors to an audience. This has proved very successful and is helping immensely with pupil self-esteem and well-being, but they need to raise £2,000 to install a safer, sturdier, stage and seating area for the pupils.
THE CHALLENGE
James, Ash, Richard, Matt, Toby and Darren will begin their 24hour Relay-Run on Friday 20th July at 4pm from Ambergate Sports College in Grantham, Lincs.  The relay will take them 120 miles across Lincolnshire, running from school to school across the Trust, throughout the night.  They will begin in Grantham, then on to Caythorpe, Spilsby, Boston, Spalding, and back to Grantham.  All within 24 hours!
During these times of austerity we all believe strongly in providing over and above the national curriculum for our pupils, and GANF Schools are hoping the #greatGANFrun will result in invaluable funds to install the new mini amphitheatre for the children.
They have a fundraising page set up, if you would like to sponsor them please use this link:
https://mydonate.bt.com/fundraisers/thegreatganfrun
Thank you for your support and good luck to the runners!!!