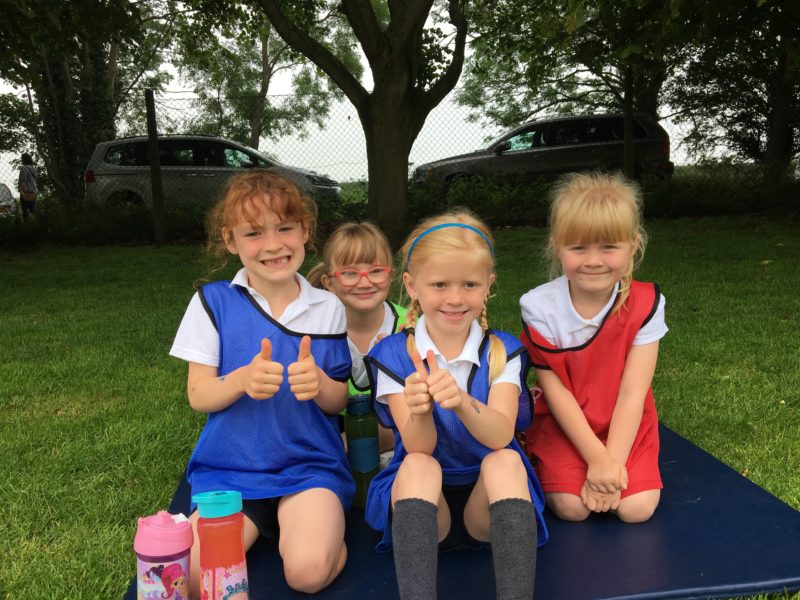 Pupils at Caythorpe Primary School had a thrilling start to the week when the bad weather held off to allow them to enjoy their Sports Day.
With every pupil at the school taking part alongside their peers, Team Asia eventually became overall winners after an engaging morning of activities.
In a carousel format, split into running, throwing and racing activities, the pupils were split into five teams – Europe, Oceania, Americas, Asia and Africa.
The throwing disciplines included javelin and overhead throws with Europe ascertaining the most points in those areas. Oceania were particularly impressive with long jump, triple jump and speed bounce whilst Asia took the most points in the races. These included ball and spoon and beanbag shuttle for EYFS and Key Stage 1 children, whilst Key Stage 2 pupils took part in the sack races and hurdles. Younger children from pre-school also enjoyed a series of races and visibly had a great time.
The morning kept all of the pupils active throughout and they finished with a whole school relay race that was won by Americas. Children and parents alike cheered on their older and younger peers in an exciting end to the morning.
One pupil explained: "I love Sports Day and we do so many different activities. The relay was great fun and I really enjoyed running in the same team as my brother."