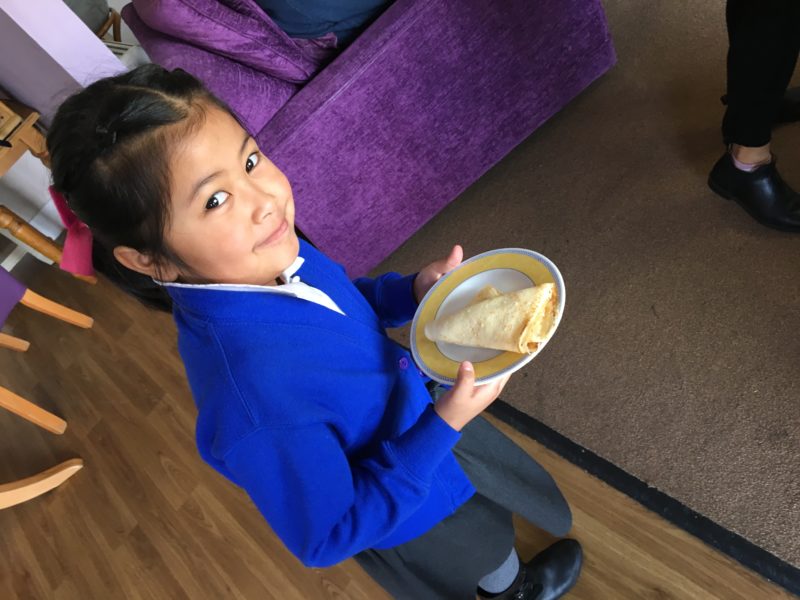 Wildcat class at Poplar Farm School had a Shrove Tuesday to remember, enjoying their pancakes alongside a singalong with residents of Newton House Care Home.
The growing partnership has seen pupils from the school regularly attend the care home to explore different activities, including meeting Alfie the Therapy Horse, whilst the residents have also visited school to take part in Superhero Day – next week they will return to read books with the children for World Book Day.
Pancake Day saw the pupils play musical instruments to some feel-good songs before having a go at singing to the residents on microphones in pairs. Some of the residents enjoyed the music so much that they danced along with the pupils.
Fortunately for the children, the Newton House chef was on hand to cook a vast number of pancakes for the children to enjoy in between songs – Nutella toppings were a particular favourite!