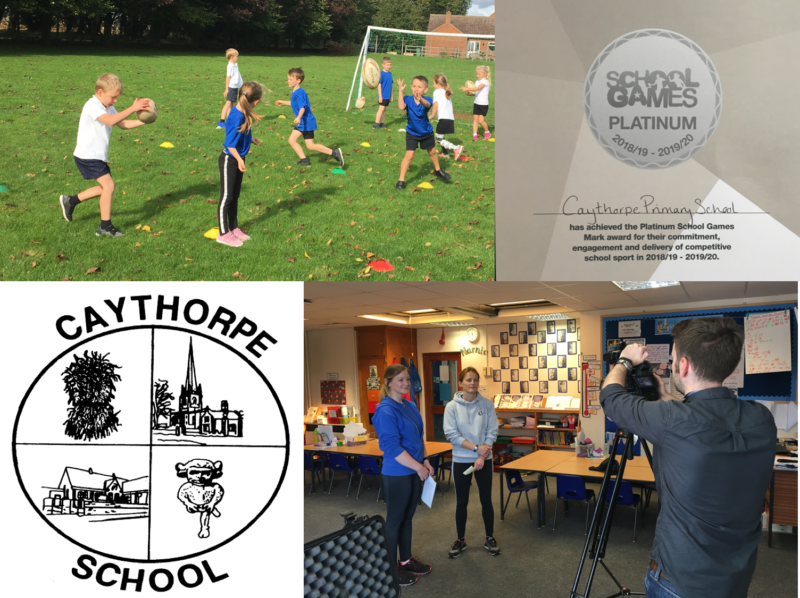 Caythorpe Primary School are thrilled to announce they have been shortlisted for Active Lincolnshire's Active Primary School of the Year Award.
Active Lincolnshire are one of 43 Active Partnerships across England that are working to make physical activity and sport a part of everyone's life, regardless of age or background. Their mission is to make a positive difference through physical activity to the health & wellbeing of our community.
Active Primary School of the Year is one of 16 awards that will be presented with Caythorpe vying for the accolade alongside Morton Trentside in Gainsborough and Lacey Gardens in Louth.
The excitement at Caythorpe is palpable with a film company videoing their PE and Active Maths sessions for a short film that will be shown at the awards ceremony. Staff and pupils were interviewed for the video with comments such as the following from the pupils:
"The teachers are really encouraging and give everyone lots of opportunities. All the opportunities are evened out between everyone and if you're not that sporty there will always be something you can enjoy."
Caythorpe Primary School recently became one of just a select handful of schools in the entire county to achieve their School Games Platinum Award after more than seven years of hard work with PE and school sport.
Supported by Carres Grammar School's Outreach provision, including Ricky Pledger who coached various sports part-time at Caythorpe, the school were able to successfully apply for their School Games Mark after inclusive Health Checks and the introduction of an Activity Planner.
The Lincolnshire School Games mantra has been 'More Children, More Active, More of the Time' and an Activity Planner has allowed staff at Caythorpe to analyse how active children are during lessons and as a school look for action points to make sessions more active and less sedentary. This included the introduction of Active Maths with Ricky, as the school looked to make more areas of the curriculum active with research proving the academic benefits as well.
Fully inclusive activities have ensured that 100% of Key Stage 2 children have been involved in at least one sporting event last academic year, whilst the school have also provided 15 different after school clubs.
We wish Caythorpe Primary all the best with their nomination!